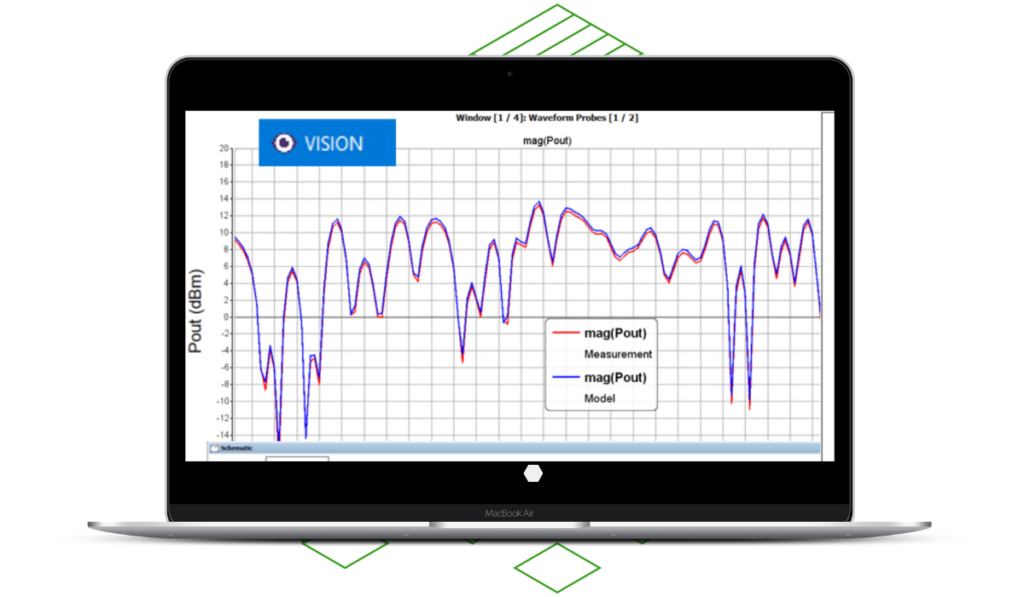 Power amplifiers for communication applications are subject to a linearization process. Demonstrating the linearizability of the PA is key to many designers; however, the tuning iterations can be a roadblock to being first to market. Therefore a modelling solution can help demonstrate performances under the linearization algorithm before manufacturing the PA.
How does the Pa linearization tool help you solve well-known problems?
Integrate the behavioural model in a signal processing-oriented environment to evaluate the performance of a linearization algorithm. Thanks to the VISION model, export an API used by RF developers and signal processing professionals.
Adjustment of the complexity of the model according to the desired precision. VISION offers different modelling strategies depending on the behaviour of the circuit.
The little extras you've been waiting for
Compatible with simulation tools manufactured in-house. VISION allows, thanks to its API, to be usable in a third-party simulator.