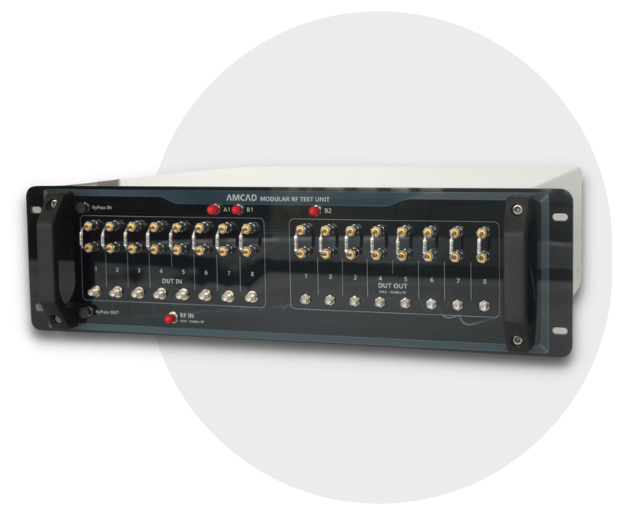 ---
RF signal routing system integrated into a test bench 19″ chassis.
Managing the RF signal paths between different instruments and/or between different RF channels is an important need that test benches must address.
Automated testing of multi-channel circuits such as Tx/Rx modules or beamformers is becoming increasingly important today.
AMCAD builds RF signal routing systems that are easily integrated into specialized chassis and custom-built around your RF applications.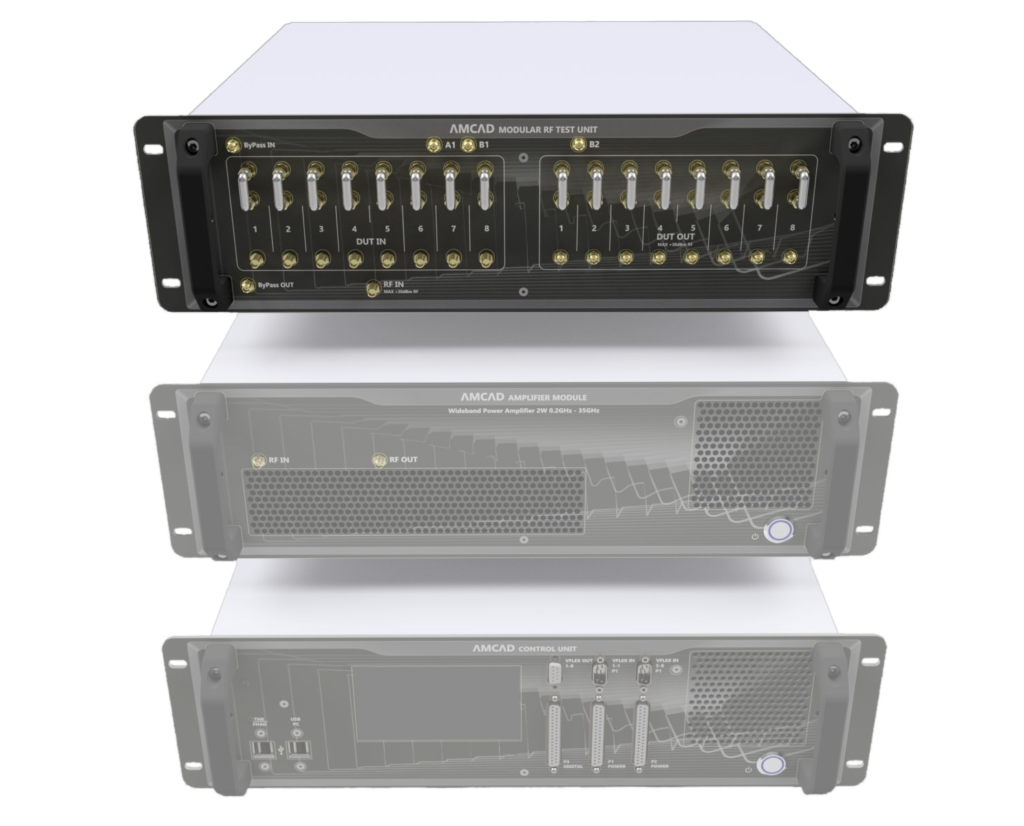 Challenge:
---
In an Automatic Test System, you may need to assemble different connectorized passive circuits, such as filters, switches and couplers, to address this need.
One of the challenges when assembling this type of system is: on the one hand, the control of all the switching elements, on the other hand, the management of different path losses.
Study and optimized mechanical integration becomes crucial to minimize these losses.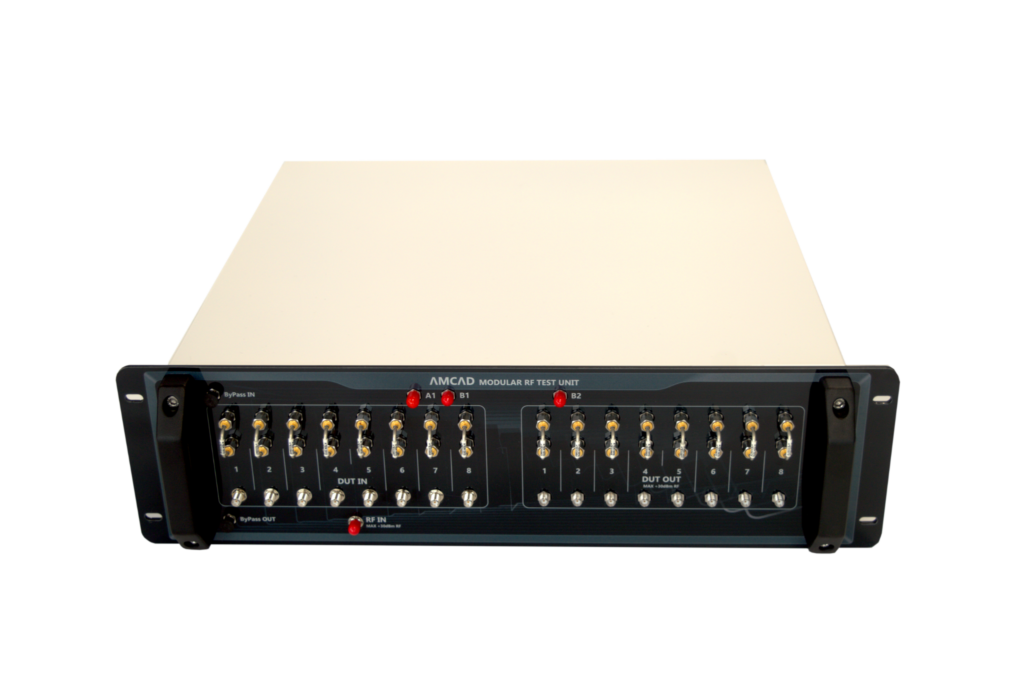 Solution
---
AMCAD offers solutions to select the best components on the market to integrate and drive. Using control building blocks, we offer a turnkey solution, including the hardware and software, ensuring the operators' fast handling of the solution. The rackable chassis can be customized to meet the application needs and incorporates the fundamentals of AMCAD systems, such as USB/LAN communication and alarm feedback from digital signals..
The control of these Rackmount RF Switch systems through the control box simplifies the interaction between the different bench systems using IQSTAR.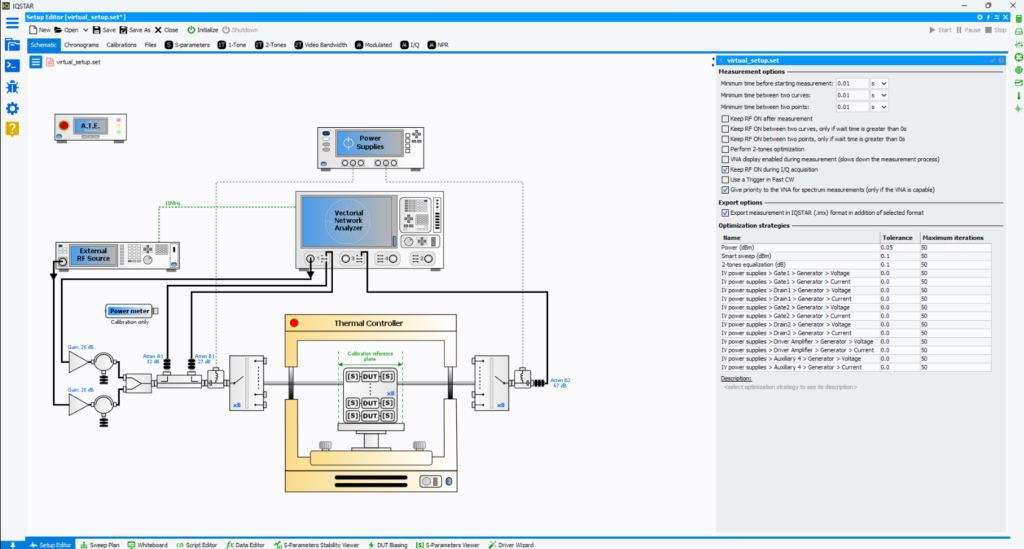 Typical Use Case
---
This example presents a turnkey test solution comprising a switch matrix control for multi-channel component testing integrated into a 19″ 3U chassis. The box integrates switching relays, a power divider, and couplers for measurements...
The RF Switch Matrix connects each coupled channel and its respective output to the vector network analyzer connected to the bench. The switches are controlled through USB.
In the next release of our IQSTAR software, new functionalities will be offered through the IQS100B-13 module (switch matrix control for multipath vector measurement). This module is meant to provide calibrated vector measurements in all reference planes of the multi-channel circuit under tests, such as beamformers, Tx/Rx modules, or any other multi-channel RF devices.
What sets us apart ?
All of our equipment is tested and verified by our engineers specialized in RF tests. AMCAD has a measurement laboratory equipped with recent and calibrated test equipment. The modules are delivered with a complete test report.