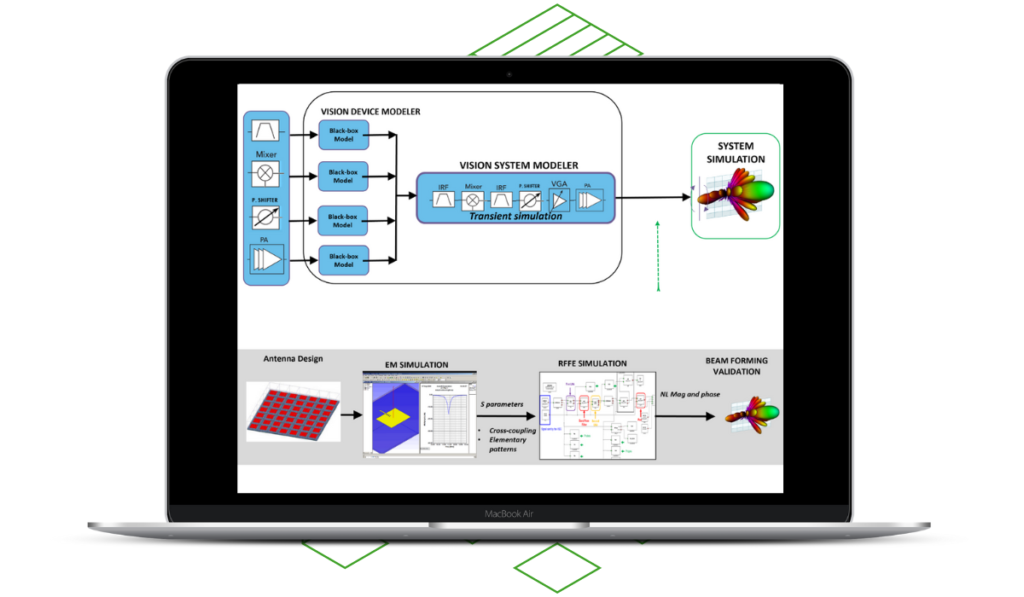 The compatibility of a model between different simulation software is a good advantage, but simulating the same model in a multi-physics environment is a key to multi-discipline cooperation.
How does the antenna simulation tool help you solve well-known problems?
VISION models can be exported to existing commercial CAD tools already in use in the company.
VISION models can be used for multi-physics simulation. Natively, the VISION models translate the current and voltage laws. It is possible to interface with other physical phenomena by choosing equivalence laws. For example, an EM/Electrical co-simulation is possible.
A VISION macro-model including non-linear, linear and frequency transposition elements is available.
The little extras you've been waiting for
VISION allows stronger cohesion between multidisciplinary experts: thanks to a single platform for the whole team.
The multitasking team can work together in Agile mode.
Models are compatible with different Simulation tools.
VISION replaces time-consuming measurements of the entire system with reliable simulations.