AMCAD has provided a turn-key measurement solution to THALES AVS FRANCE, to test multi-channel RF amplifiers designed for space telecommunications.
CONTEXT
Competitiveness and innovation are paramount in the evolving "New Space" industry. Traditional travelling wave tube amplifiers (TWTAs) face size, cost, and bias voltage limitations for applications like low-earth orbit communications. Solid-State Power Amplifiers (SSPAs) with Gallium Nitride (GaN) technology offer promising alternatives, especially when combined with active antennas. To remain competitive, manufacturers must streamline the testing and qualification process, a task made more challenging by the need for high throughput and rapid production.
CHALLENGE ADDRESSED
A new measurement bench architecture has been developed to speed up and automate the testing of multi-channel Solid-State Power Amplifiers. In addition to bench control, the system under test can be managed with power control, telemetry, and remote-control capabilities. This architecture is designed to support different stages of amplifier development, from prototyping to final qualification, while ensuring comprehensive test reports.
PROPOSED HARDWARE ARCHITECTURE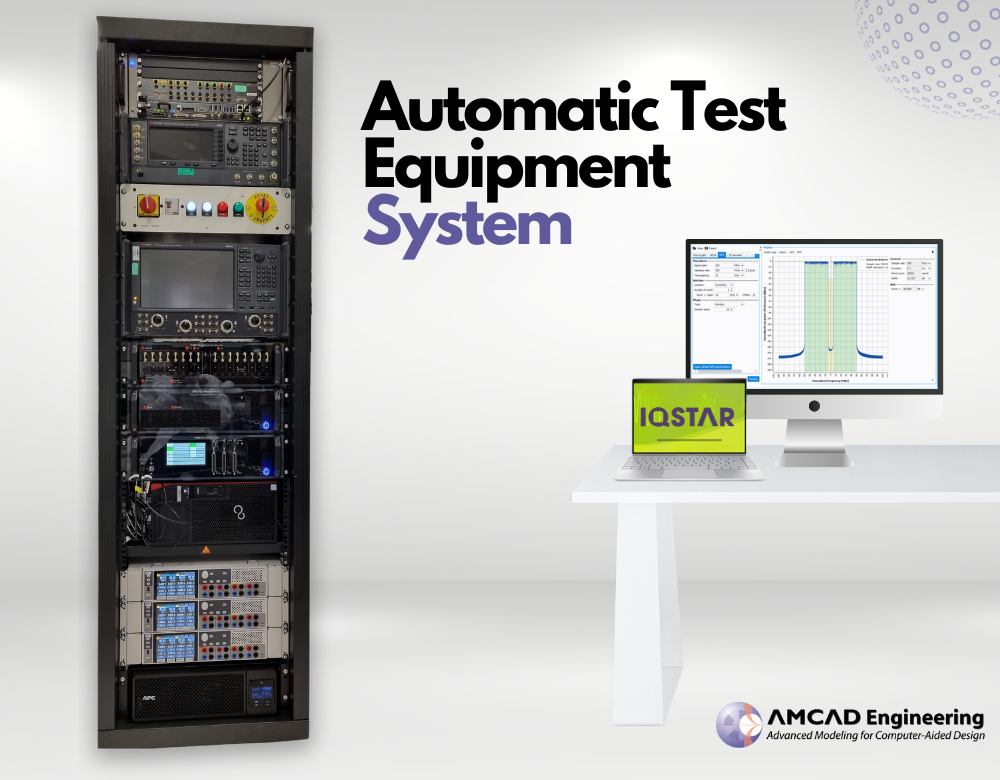 The test bench (Fig. 1) accommodates the Octal SSPA within a thermal enclosure for testing in varying thermal conditions. A cryostat and solenoid valve control temperature and humidity, ensuring optimal test conditions. The test bench also integrates a specialized control unit for power supply management and vital parameter monitoring. The control software automates test sequences and communicates with the high-level software. Safety features include an emergency rack and an uninterruptible power supply (UPS).
TEST FEATURES
The test bench includes a specific RF calibration methodology to manage the power budget efficiently and cover a broad operating range from 10-22GHz. A 1-port RF calibration method is used across all 8 channels for consistency. Complex modulated signals are tested alongside basic ones, and key parameters like S-parameters and Power Added Efficiency are measured.
EQUIPMENT SETUP AND ADJUSTMENT
An "Engineering" mode enables experienced users to create and modify measurement sequences, offering flexibility in equipment operation. Users can define equations for specific figures of merit, allowing for tailored measurements based on various parameters.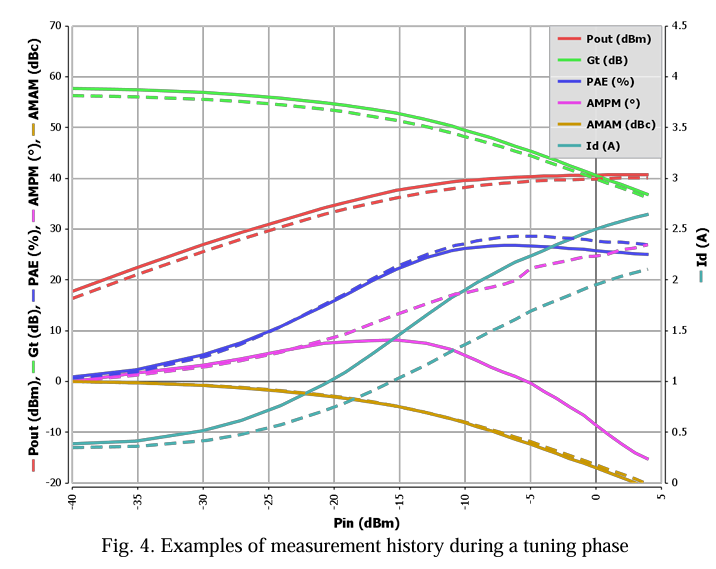 FINAL PRODUCT QUALIFICATION
Optimal settings identified during testing can be applied automatically to all subsequent equipment or tailored to individual products. Each setting parameter can be swept over a specific range, and predefined tests can be automatically chained together for efficiency.
TEST REPORT GENERATION FOR PRODUCT QUALIFICATION
A tool for visualizing RF tests simplifies the interpretation of extensive measurement data. The tool analyzes structured data files and suggests suitable graphs for different parameters, facilitating real-time observation of measurement impacts.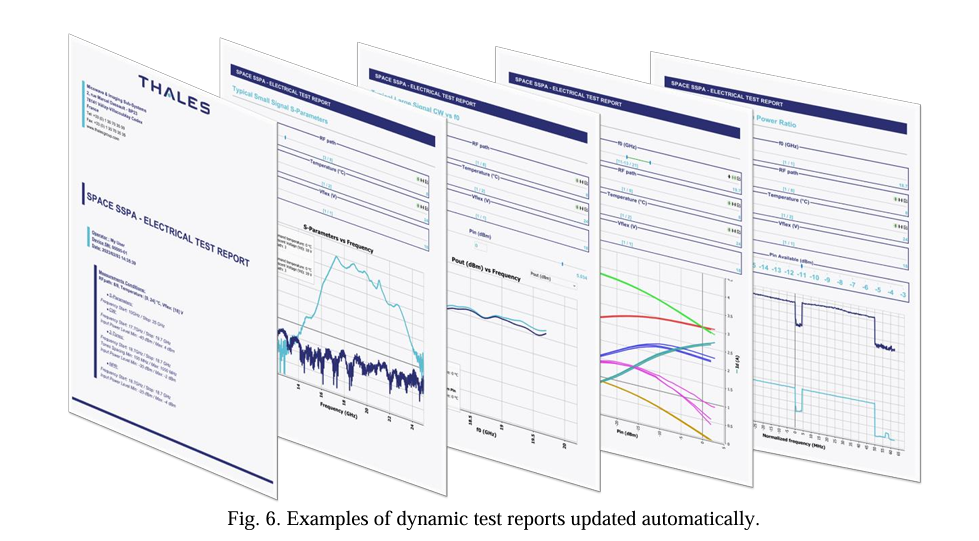 CONCLUSION
This proposed test solution addresses the need for safe and efficient testing in the "New Space" industry. By streamlining equipment setup, test sequences, and automated report generation, this solution aims to accelerate the adjustment and qualification phases, strengthening the competitiveness of space equipment manufacturers.
This work has been presented during the 1st Space Microwave Week, 8th – 12TH May 2023, ESA-ESTEC, Noordwijk, The netherlands