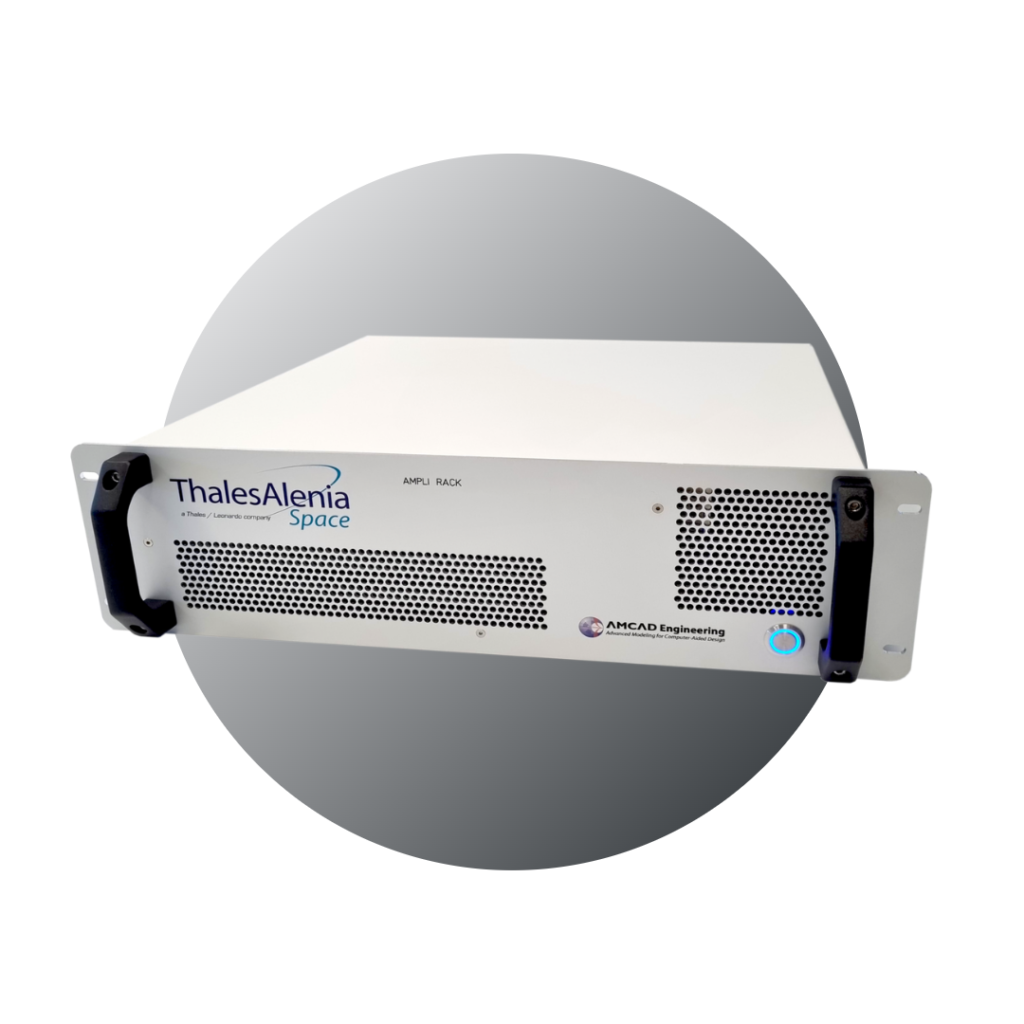 AMCAD reached another milestone.
The new AMCAD engineering team based in Toulouse, the city of Aerospace Industry, delivered and installed a new RF solution to Thales Alenia Space.
In the 19-inch chassis, different RF building blocks where assembled to provide optimized specifications as defined in the Statement of Work provided by the end user.
The development of electronic controlling circuits (digital and analog) was done by our team to optimize the control, the performance, and the reliability of the system. After a prior validation of the specification using our system simulation tool VISION, the final test was performed in our RF Lab using high end instruments. A full characterization of the equipment was done, and the results were provided in an interactive report format using our Whiteboard measurement and data analysis tool.
AMCAD Engineering would like to thank Thales Alenia Space for this valuable collaboration and the confidence placed in our team.
About Thales Alenia Space
Thales Alenia Space is a multinational company specializing in the design and manufacturing of satellites, space systems and equipment. It is a joint venture between Thales Group and Leonardo. Thales Alenia Space is a leading player in the global space industry, providing innovative solutions for telecommunications, Earth observation, navigation, science, and exploration missions.
About AMCAD
AMCAD Engineering aspire to be leader in the development of RF/microwave test and device characterization solutions providing modeling and design CAD tools, test products, and custom test systems. AMCAD believes the link between measurement science and device modeling is critical to improving the current state of circuit and RF system design flows. By providing improved test, characterization and modeling solutions, AMCAD's customers benefit from our 20 years of experience delivering time and cost-efficient solutions to the RF and microwave industry leaders.