MT930P is a stand-alone Toolbox module which enables useful post-measurement mathematical tools.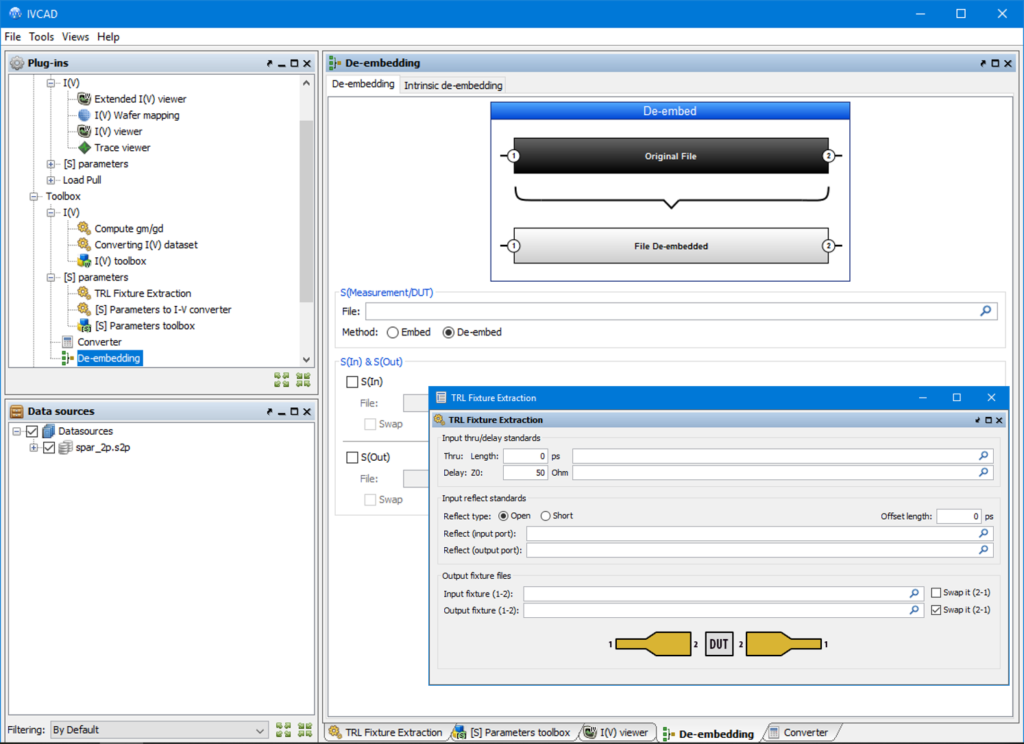 IV Tools – compute gm/gd, convert IV data sets, interpolate/extrapolate IV points.
S-parameters – TRL fixture extraction, interpolate/extrapolate S-parameters.
De-embedding – intrinsic de-embedding of S-parameters and VNA based load pull measurements based on transistor linear model.
Converter – mathematical calculator for converting phase, electrical length, power, VSWR, impedance.